Home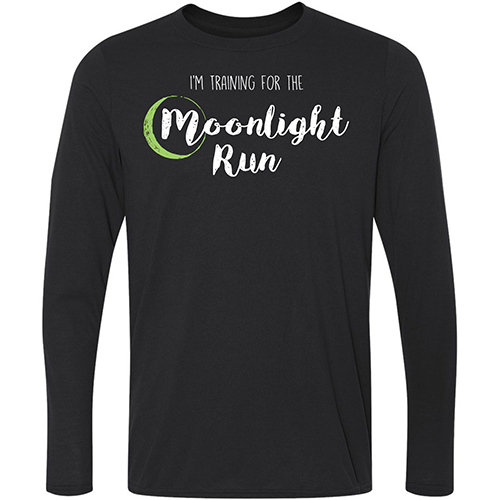 Training T
Here's your Moonlight Training Long Sleeve T shirt. Comes in Black, men's and ladies' sizing with this great silk screened design for you to wear as you get ready for the Moonlight Run 2018. This Gildan Performance snag resistant Long Sleeve T shirt is made of 8oz 100% polyester Aqua FX fabric with wicking and Freshcare anti-microbial properties.
XXL available with an additional charge of $2.50.
Please note this T Shirt is not the 2018 Moonlight Run participant Hoodie or Youth Shirt that is purchased as a part of the Moonlight Run entry fee – and will not be available at Race Package Pickup.
Men's Sizing

Click to Enlarge
Ladies' Sizing

Click to Enlarge